Posted March 14, 2017
Distillery Trail Blog
30 years ago today in 1987, Tom Bulleit, a lawyer gave up his day job and decided to go into the family business, the bourbon business. Bulleit's family is no stranger to bourbon. It all started way back in the 1830s when Augustus Bulleit started making bourbon. As Tom once told me back then bourbon wasn't aged by the year, "It was aged by the mile," as it traveled by boat from Kentucky down the Ohio River to the Mississippi River on its way to New Orleans. He made bourbon until is still unsolved disappearance on a trip to New Orleans in 1860.
187 Years Later a New Distillery Bears the Bulleit Family Name
Fast forward to today and Tom Bulleit is celebrating 30 years with Bulleit Bourbon by cutting the ribbon on a brand new $115 million dollar distillery that sits on 300 acres in Shelbyville, Kentucky. Tom celebrated the opening with a ribbon cutting along with 300 of his closest friends, family and state officials.
….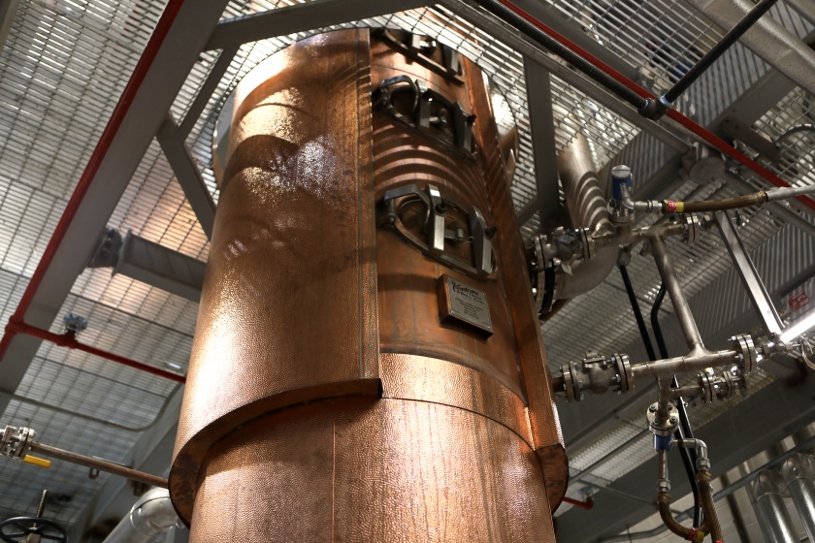 The distillery, which has already begun producing Bulleit Bourbon represents the latest technology in warehousing and distillation. The 300-acre campus includes four barrel houses (each capable of holding 55,000 barrels), a 52-foot still that was crafted by Vendome Copper and Brass Works and the first industrial solar array in Shelby County, which will collect enough energy to run all on-site mobile equipment.